About All Ears in Hearing Team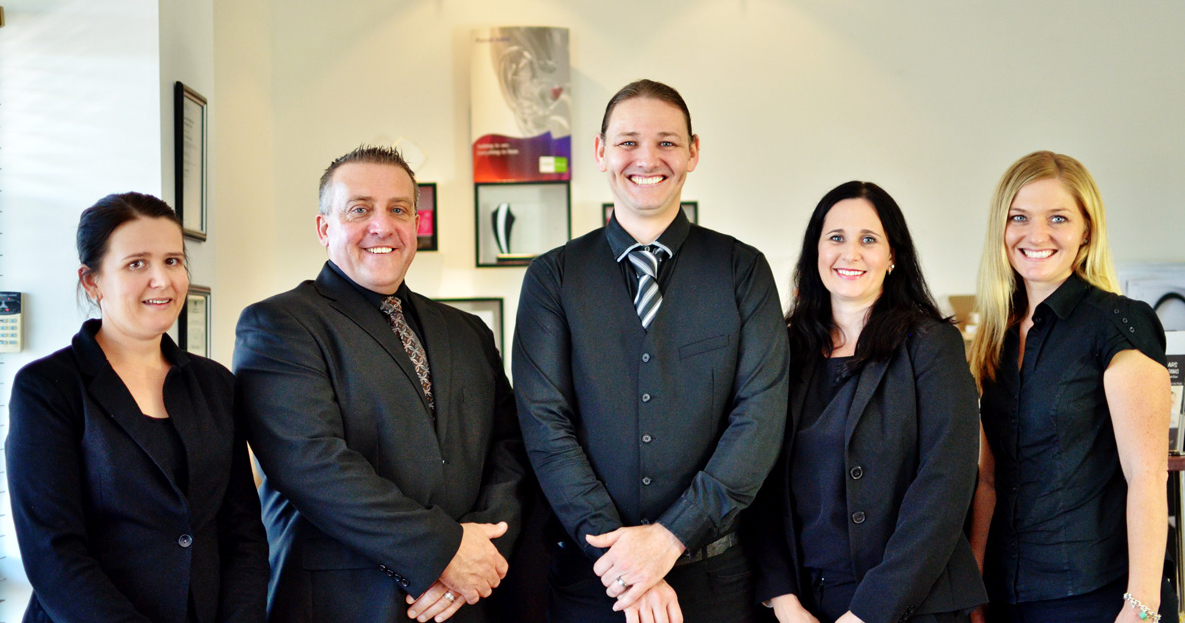 Why Choose Us?
At All Ears in Hearing we pride ourselves on providing you with the best possible service & hearing care. As we are an independent, owner operated clinic and not owned by hearing aid manufacturers or large medical companies, you can be assured that you are getting the most appropriate hearing solution for your listening needs. Our Audiologists and Audiometrists are not paid commissions and are fully qualified and have the expertise to provide you with the most professional level of service. Our success can be contributed to our dedication and personalized service towards our clients. We endeavour to keep up with the latest advancements in technology and work with you to develop a hearing solution to achieve the most optimal outcome. It makes us feel proud when we see how much hearing devices have improved our client's lives.
We are:
Independent, family owned small business
Not owned by hearing aid manufacturer or large medical companies
Staff not paid commissions so you can be assured you are being offered the right hearing aid solution for you
Offer exceptional customer service (we have many return clients)
Fully qualified staff and participate in CEP/CPD
Offer a broad range of hearing devices from leading manufacturers
Rachel Gibson Senior Audiologist
Owner
I completed my Bachelor of Social Science majoring in Psychology in 1998. During my psychology degree, I learnt about and became interested in Audiology. I completed my Masters of Audiology in 2000 and went to work for one of the largest audiological service providers in Queensland. My role as an Audiologist included working with children and adults in a diagnostic and rehabilitative role. In 2002, I became manager of one of the clinics until mid 2005. I then worked for a private hearing aid provider fitting hearing aids to both private and Australian government clients.
I am a member of the Audiology Australia, vice president of the Queensland branch of Audiology Australia and hold a Certificate of Clinical Practice.  I am also a member of the Independent Audiology of Australia.
I have a very real understanding of hearing loss and how it affects one's life, as hearing loss runs in my family. My grandfather and father have otosclerosis, which is a hereditary condition affecting one of the bones of the middle ear.
My commitment to you as your Audiologist is to provide you with the highest quality of service in a caring, professional manner. It gives me great satisfaction to hear from my clients how hearing aids have improved their quality of life, confidence and independence.
Brad Cochrane Senior Audiometrist
Owner
In 2003 I completed my studies in Audiometry and passed with a distinction. I began working for a large company in Brisbane being the only Audiometrist employed in the history of the company of nearly 25years. My role as an Industrial Audiometrist was to be responsible for education on noise and its damaging effects, rehabilitation and the provision of a high quality industrial hearing conservation program. In 2005 I began working for a private hearing aid dispenser servicing private and Australian Government clients.
In 2006, I joined forces with Rachel Gibson. We opened our first clinic in Springwood / Rochedale South named All Ears in Hearing. Having worked with Rachel in previous employment, we felt that as a team, together we could provide a service that is unmatched in the industry; through diagnostic hearing tests and the use of a range of assistive hearing devices.
Having grown up with hearing impairment in my immediate family, I have developed an understanding and can sympathise with difficulties one faces with a hearing impairment. My goal as your Audiometrist, is to fill the gap of communication that was once lost, and bring a sense of connection not only to the world around you but more importantly with your family and friends.
Darryl Ward Senior Audiometrist
Hearing Specialist
Darryl entered the hearing industry by chance. He applied for a position as hearing aid technician for a small boutique hearing aid laboratory in 1986 and was successful.
This position turned from a job to a passion. He was employed by Dr. Will Tonisson, a well-respected and world expert on hearing loss. Being emploed by Dr. Tonisson gave Darryl an insight to hearing loss and its effect on the sufferer and their loved ones.
Darryl then moved to a large hearing aid manufacturer where he worked his way up from hearing aid technician to production manager.
During his time as production manager he studied Audiometry and gained his qualification in 2004. Darryl has worked for different hearing providers and was based in Logan QLD. "I previously worked for 2 different clinics in Logan over a 9 year period to expand my knowledge on different hearing aids and techniques." I have extensive knowledge on the hearing aids themselves due to my technician background, and apply this knowledge on a daily basis in my clinical work."
Darryl was born and raised in Wollongong. But he has lived in Brisbane for 28 years.
Mirrissa Jones Administration
Audiometrist
Mirrissa is the other friendly face and voice who greets clients and answers the phone.  Mirrissa has been working in the hearing industry for a number of years and is now studying to become an Audiometrist.
Louanne Emmott Administration
Louanne is the friendly face and voice who answers the phone and greets our clients. Originally from New Zealand, she came to Australia in 2011.  She has an abundance of experience with hearing devices and dealing with hearing impaired clients as she has worked in the hearing industry for 11 years before joining the All Ears in Hearing team in 2013.